At Regency Specialties, we believe great care starts with great doctors. We have assembled some of the nation's leading specialists in dermatology, plastic surgery, breast oncologic treatment and reconstruction, and dermatopathology.
Betty Hinderks Davis, MD FAAD
Board-Certified & Mohs Fellowship Trained Dermatologist
Dr. Betty Hinderks Davis is a nationally recognized, board-certified dermatologist and a fellowship trained Mohs surgeon who has practiced in the greater Phoenix area since 2005. Dr. Davis has advanced the field of dermatology and Mohs surgery through her numerous scientific and educational contributions. While an expert in skin cancer diagnosis and treatment, she is passionate about skin cancer prevention and early detection, as well as working in conjunction with her patients to achieve optimal skin health.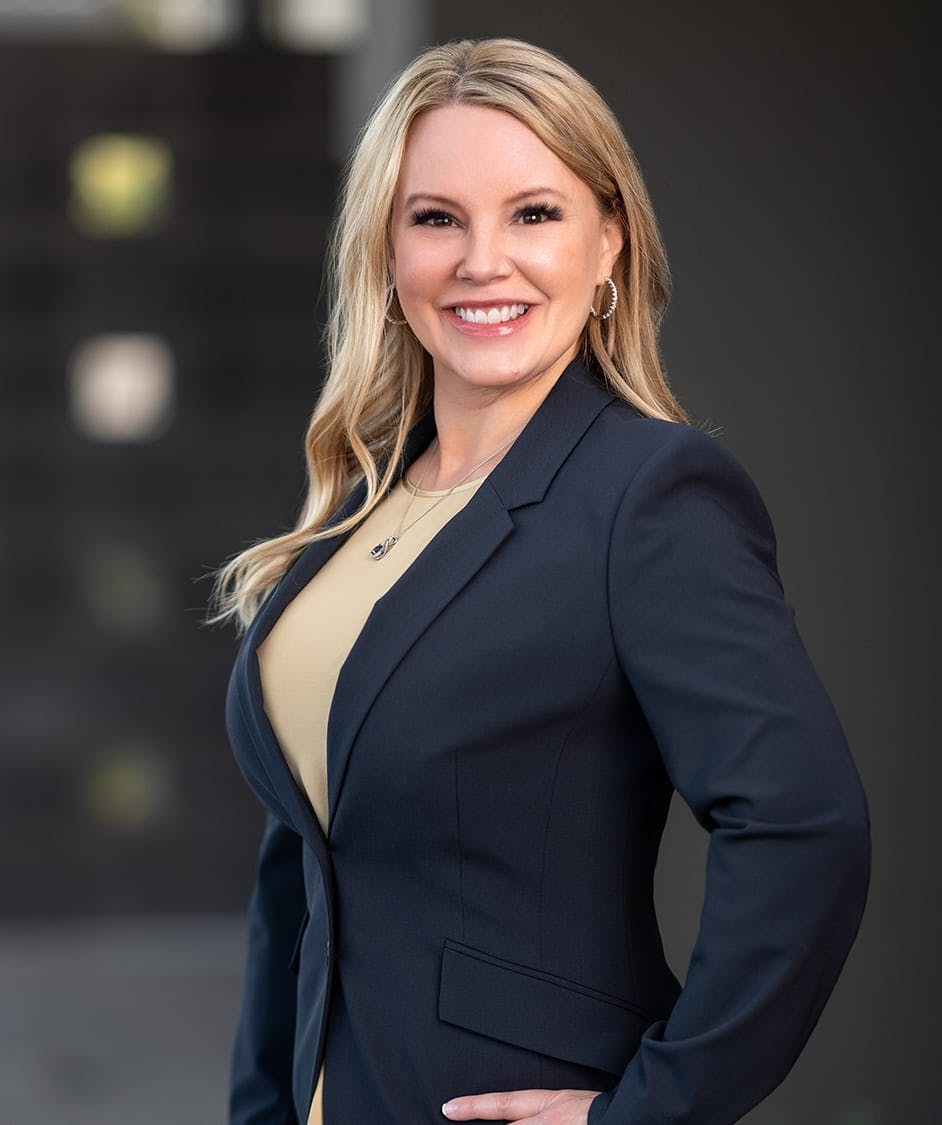 Dr. Davis graduated as an honors scholar from the University of Missouri-Columbia (UMC), majoring in biochemistry. She completed her medical school training at UMC, graduating cum laude. Her residency training in dermatology was then completed at UMC. Her surgical fellowship took her to Birmingham, Alabama where she completed a Mohs and dermatologic procedural fellowship with Dr. Gary Monheit. She also received extensive cosmetic training during this time. Dr. Davis' fellowship culminated with the receipt of the Mohs College Theodore Tromovich Award for research done on periorbital tumors in 2004, which is the highest national fellow award presented by the Mohs College.
In April 2017, Dr. Davis was also awarded the Outstanding Young Physician Honor for being distinguished in and contributing to advancement of dermatology as a medical profession by the University of Missouri.
Dr. Davis is passionate about the patient experience, and was the national recipient of the "Top Performer Clinic — Overall Patient Experience" in 2013 from Health Stream. Dr. Davis believes that great healthcare begins with a patient-centric, team-based approach. She works to ensure patients have the right care when needed, as well as early diagnosis and treatment. She strives to cultivate an environment where patients are active in their care.
National leader in dermatology and Mohs treatment of skin cancer
Arizona Dermatology & Dermatologic Surgery Society Board Member since 2017
In practice over 20 years
Over 50,000 Mohs surgeries performed
"Top Performer Clinic — Overall Patient Experience" 2013 from Health Stream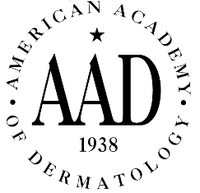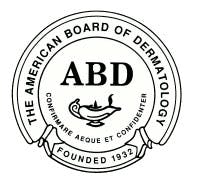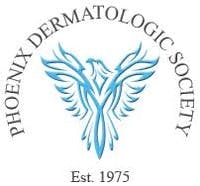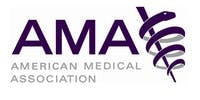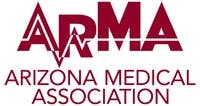 Caroline Carr, MD
Dr. Caroline Carr is a dermatologist who completed her residency training at the University of Missouri in Columbia, MO. During residency, she worked with numerous faculty members to publish journal articles on a variety of topics including drug rashes in the pediatric population, as well as drug-induced bullous pemphigoid and allergic contact dermatitis.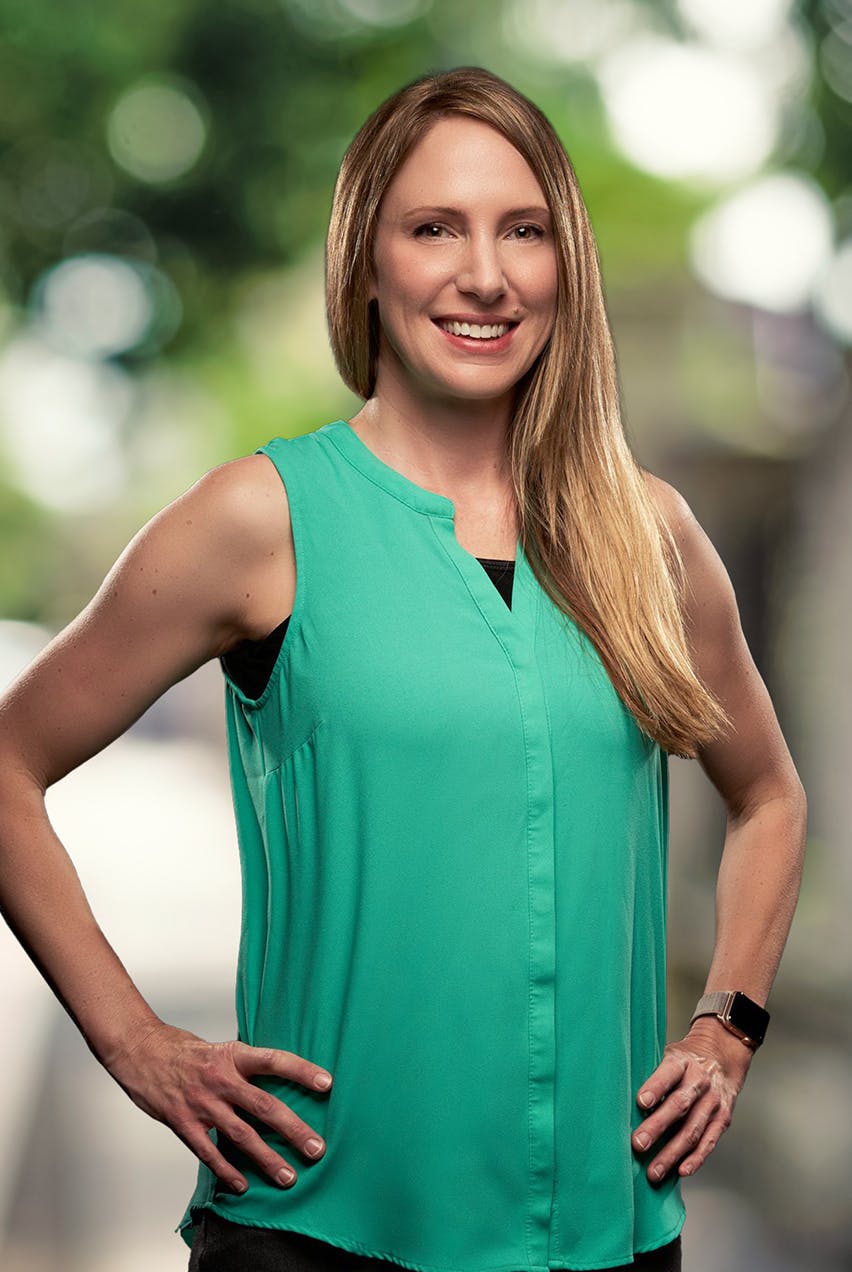 Dr. Carr served as co-chief resident of MedZou, a clinic for underprivileged patients in Missouri, and organized and executed the first MedZou procedural clinic for the treatment of skin cancer. She volunteered for a similar clinic during medical school, and focused on treating underprivileged patients with psoriasis. She enjoys teaching and presenting on the topic of dermatology, and has spoken at the Missouri Dermatological Society annual meeting, at the American Academy of Dermatology annual meeting, and most recently was a speaker at the Missouri Athletic Trainers Association conference, where she addressed skin disorders in athletes.
Dr. Carr completed her undergraduate studies at New York University and attended medical school at the University of Nevada in Reno. She completed her internship year with the internal medicine program at the University of Missouri in Columbia, where she stayed to complete her dermatology residency. Dr. Carr is passionate about patient care and has special interest in skin cancer prevention, monitoring, and treatment; contact dermatitis, and dermatologic manifestations of systemic disease.
Dr. Klug attended medical school at the University of Nebraska (UNMC), graduating with highest honors. During his time at UNMC, he was appointed to AOA, a medical honors society, in recognition of his excellence in academics and medicine.
He completed his internship at Intermountain Medical Center in Murray, Utah. During his internship, he gained significant exposure to internal medicine and surgery. He further specialized in dermatology at the University of Missouri- Columbia (UMC).

While at UMC, he continued his service-oriented mindset helping at a volunteer clinic for underserved populations. He performed community skin checks to help detect and treat skin cancer in the community.
During his second and third year of residency, he spent considerable time teaching surgical skills at the Veterans Affairs Hospital to new residents and medical students.
He spent his final year of residency as a chief resident helping coordinate care at the Veterans Affair, teaching resident academics, cosmetics as well as coordinating a volunteer clinic for underserved populations. During his training, he contributed to the dermatologic literature.

He is a member of the American Academy of Dermatology and the American Society of Dermatologic Surgery. Dr. Klug practices the full spectrum of medical and surgical dermatology, treating patients of all skin types and ages. Outside of dermatology, he enjoys spending time with his family, hiking, camping, and aviation.
Stephanie Ewalt, PAC
Stephanie Ewalt was born and raised in Tucson, Arizona. She received her Bachelor of Arts in Chemistry at Grinnell College in Iowa, and went on to graduate school at Midwestern University in Glendale. She spent time as a CNA in nursing homes and hospice, and was a PT technician prior to attending PA school. Her three greatest accomplishments include serving on a medical mission trip in Panama, being captain of her collegiate golf team during the first time in history the team made it to Nationals, and running a marathon. She has always had a passion for dermatology, and looks forward to continuing to care for patients and practicing in the field.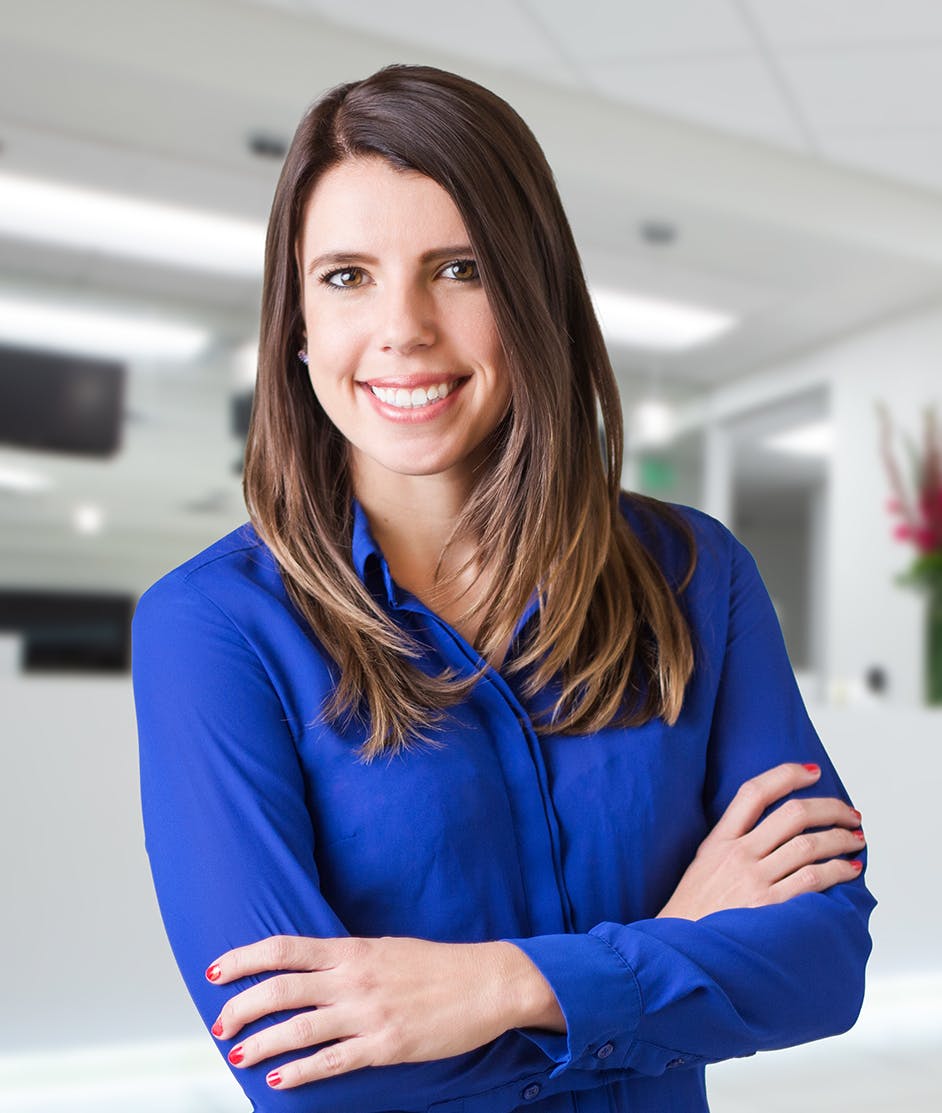 Brittany Silverman, PAC
Brittany Silverman is an Arizona native and nationally certified as a Physician Assistant. She completed her undergraduate education at the University of Arizona, where she graduated Cum Laude with a Bachelor of Science in Physiology. She then earned her Master's degree at Hofstra University in Long Island, New York.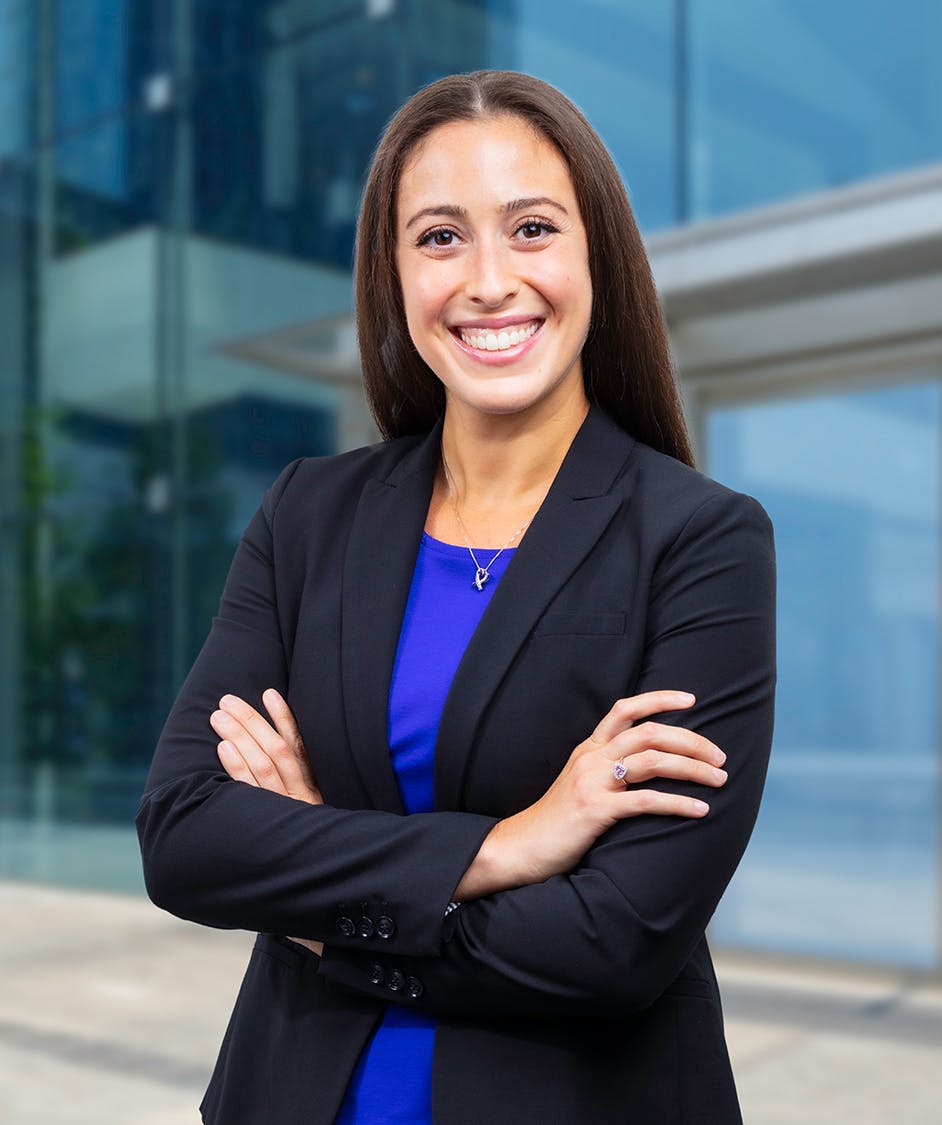 Education and training
As a graduate student, Brittany received clinical dermatology training at a private practice in her hometown of Tucson, Arizona.
After earning a perfect score on the dermatology section of her licensing exam, she completed additional training from the American Academy of Dermatology and became a proud Diplomate Fellow through the Society of Dermatology Physician Assistants.
Elyse Broucek, PAC
Elyse Broucek is a board-certified Physician Assistant, born and raised in Grand Rapids, Michigan. She relocated to the Phoenix area to begin her career with Regency. She received her Bachelor of Science degree from Grand Valley State University in Michigan and went on to graduate with her Master of Science in Physician Assistant Studies from the University of Saint Francis in Fort Wayne, Indiana.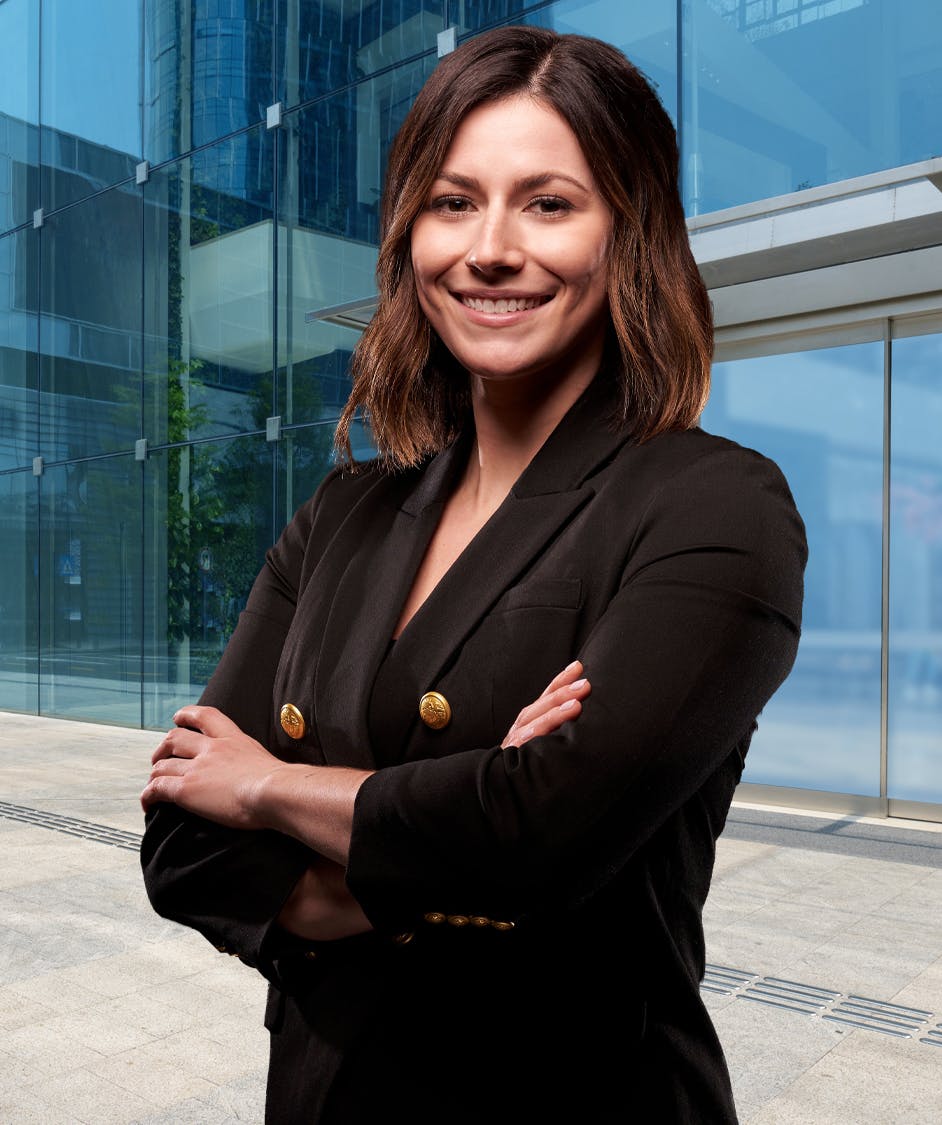 Prior to attending PA school, Elyse spent time working as a nurse tech in a large hospital and also in the front office of an oncology clinic. During PA school, Elyse volunteered for many different organizations in the Fort Wayne area and also obtained excellent leadership skills by serving as the Co-President of her class.
After completing a clinical rotation in Plastic Surgery during PA school, she grew to love the field and looks forward to continuing to practice in plastics. In her free time, Elyse enjoys spending time with family and friends and exploring all the fun things Phoenix has to offer.
Karla Munoz, PAC
Karla Munoz is originally from Coahuila, Mexico, although she has spent most of her life in Phoenix, AZ. She went to The University of Arizona and received her Bachelor of Science in Physiology with a minor in Spanish. She earned her Master of Science in Physician Assistant Studies at Northern Arizona University Downtown Campus.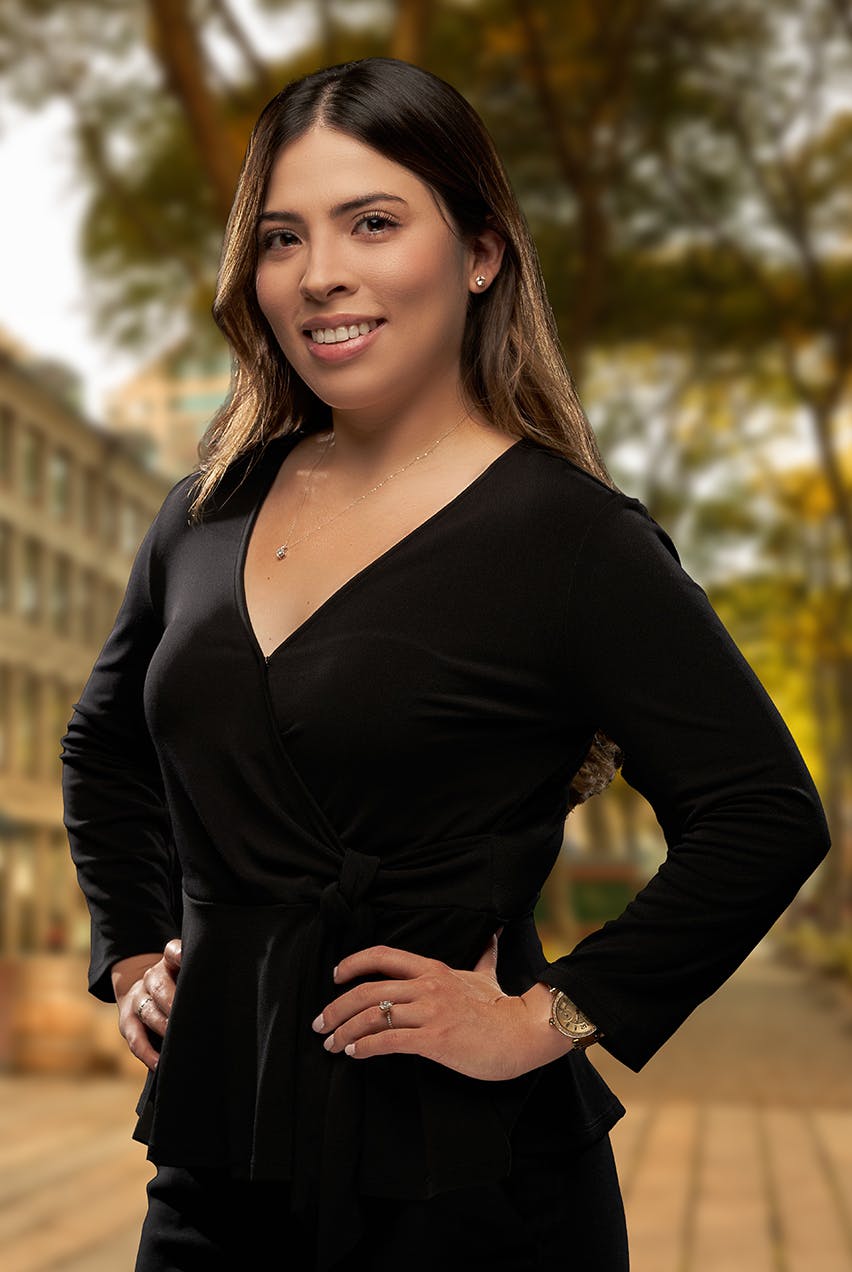 Prior to becoming a Physician Assistant, she volunteered at a non-profit clinic in Tucson, AZ where she gained valuable dermatology experience by working alongside the clinic's Dermatologist and providing care to the underserved population. As a graduate student, Karla received additional clinical and procedural dermatology training at a private practice in Fountain Hills.
Karla is a member of the Society of Dermatology of Physician Assistants and the American Association of Aesthetic Medicine and Surgery. Karla strives to provide quality patient-oriented care and has a special interest in skin cancer prevention and aesthetic medicine. Karla lives in Biltmore with her fiancé. She enjoys spending time with family and friends and weightlifting.
Haley Frazier, PAC
Haley is a board-certified Physician Assistant and has spent the majority of her life in Arizona. She grew up in Phoenix until she moved to Tucson to attend the University of Arizona, where she earned her Bachelor of Science in Nutritional Sciences. She then earned her Master of Physician Assistant Studies from Northern Arizona University.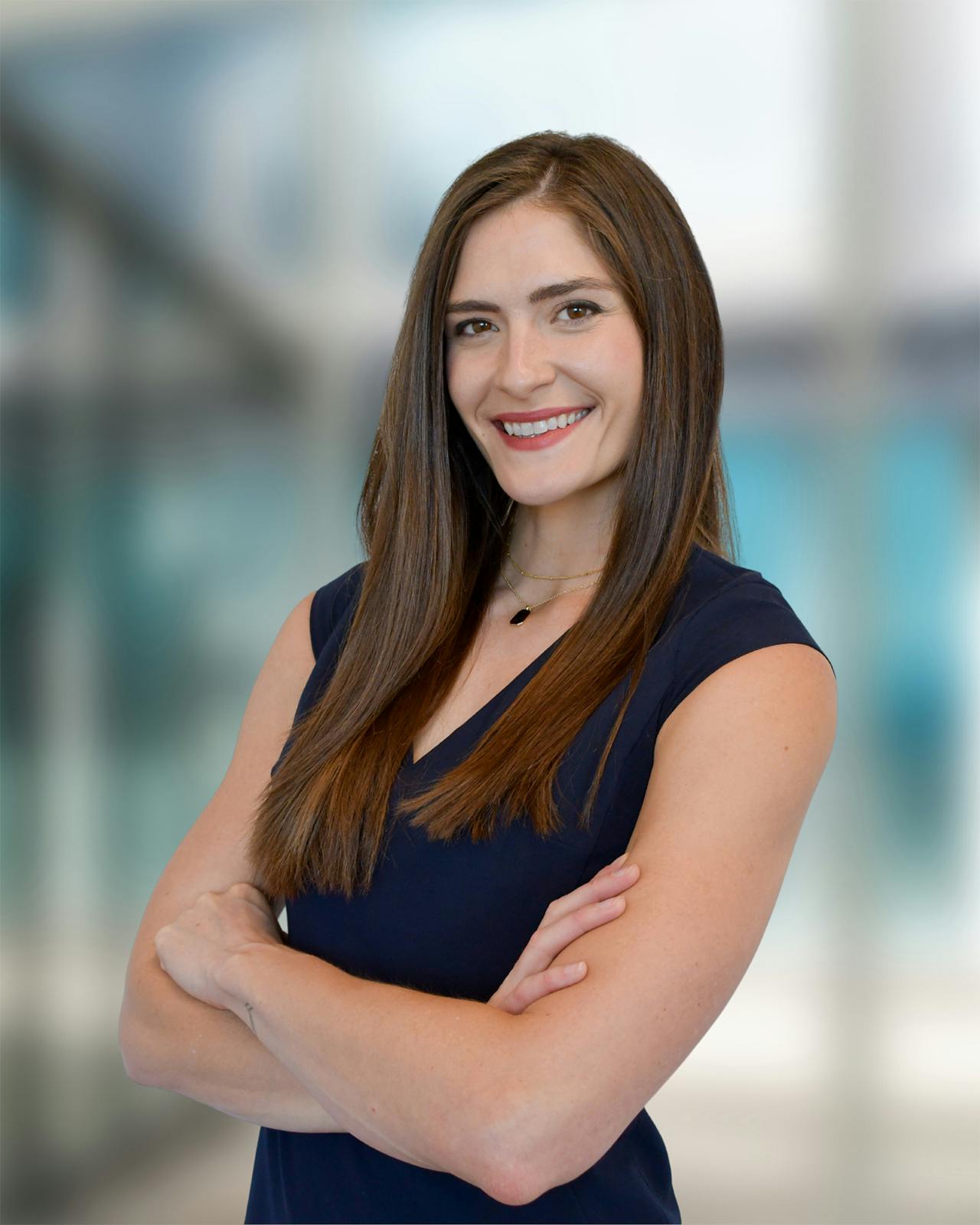 After graduating, Haley pursued her passion for Dermatology by moving to Durango, Colorado where she completed her training at a private dermatology practice. After living in Colorado for 3 years, Haley and her family decided to make the permanent move back home to Phoenix.
Haley is passionate about patient education and skin cancer prevention and loves serving patients of all ages. She is a member of the American Academy of Physician Assistants as well as the Society of Dermatology Physician Assistants. In her spare time she enjoys spending time with friends and family, traveling, weight lifting and being physically active. She is an avid snowboarder and loves hiking and the outdoors.
Jeanette Bannister, PAC
Jeanette is a Physician Assistant. She was raised in Fort Wayne, IN and completed her bachelor of science degree from Indiana University Indianapolis. Jeanette went on to graduate school for her master of science and physician assistant studies from the University of St Francis in fort Wayne Indiana.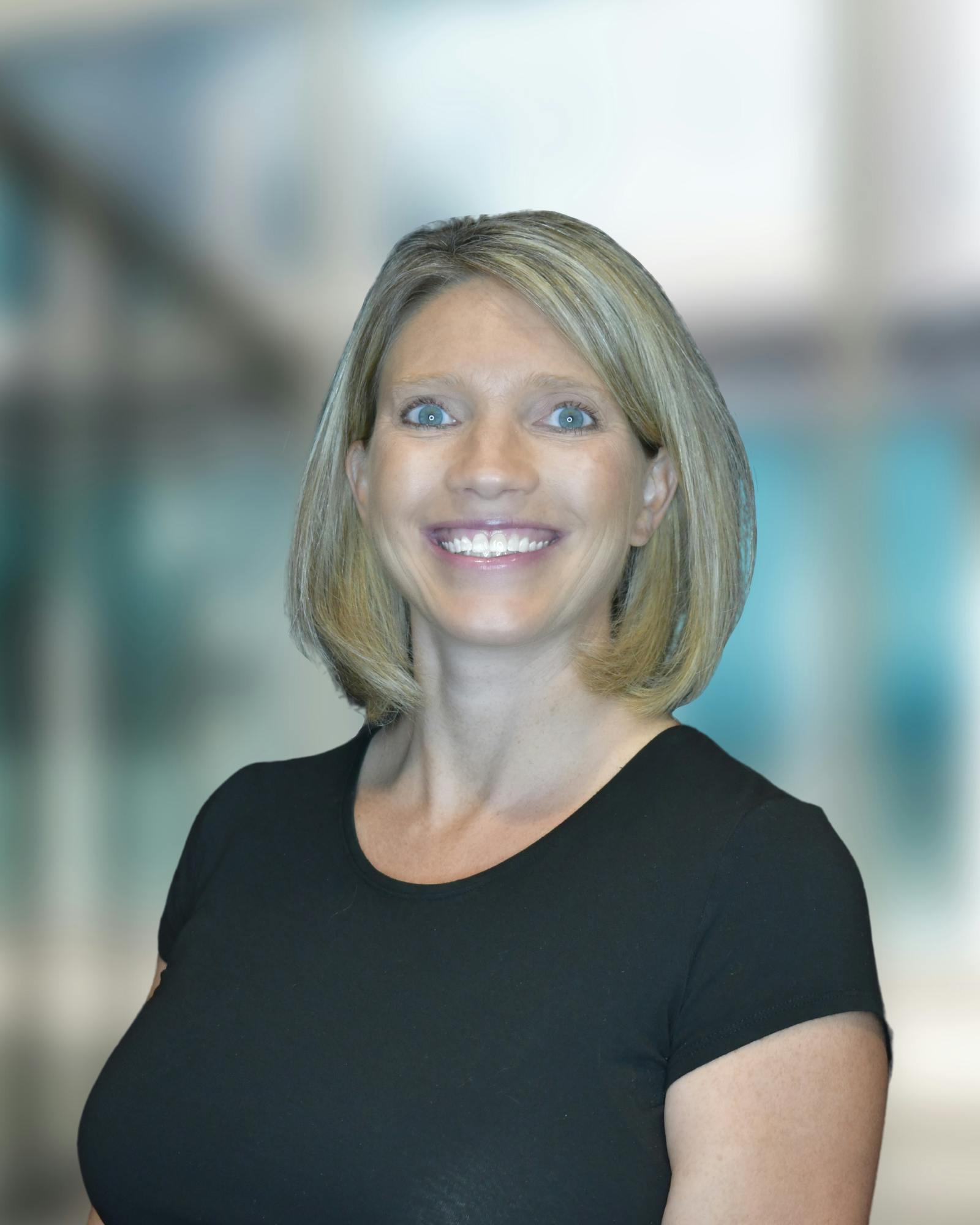 Prior to becoming a physician assistant she worked as a neurodiagnostic technician for 8 years. As a physician assistant, Jeanette has worked in neurosurgery trauma, neurocritical care, and trauma surgery and looks forward to learning and growing in her career with experience in plastic and hand surgery.
Outside of work she enjoys spending time with her husband and young children. Jeanette and her family love to spend their free time camping, traveling or exploring new places.
Susan Iorio, MD | Dermatologist
Dr. Susan Iorio is a Board Certified Dermatologist with over 20 years of clinical experience. She has been practicing in the greater Phoenix area since 2005. She specializes in general and surgical dermatology. She is especially passionate about early detection and prevention of skin cancer and has extensive expertise in this area of interest.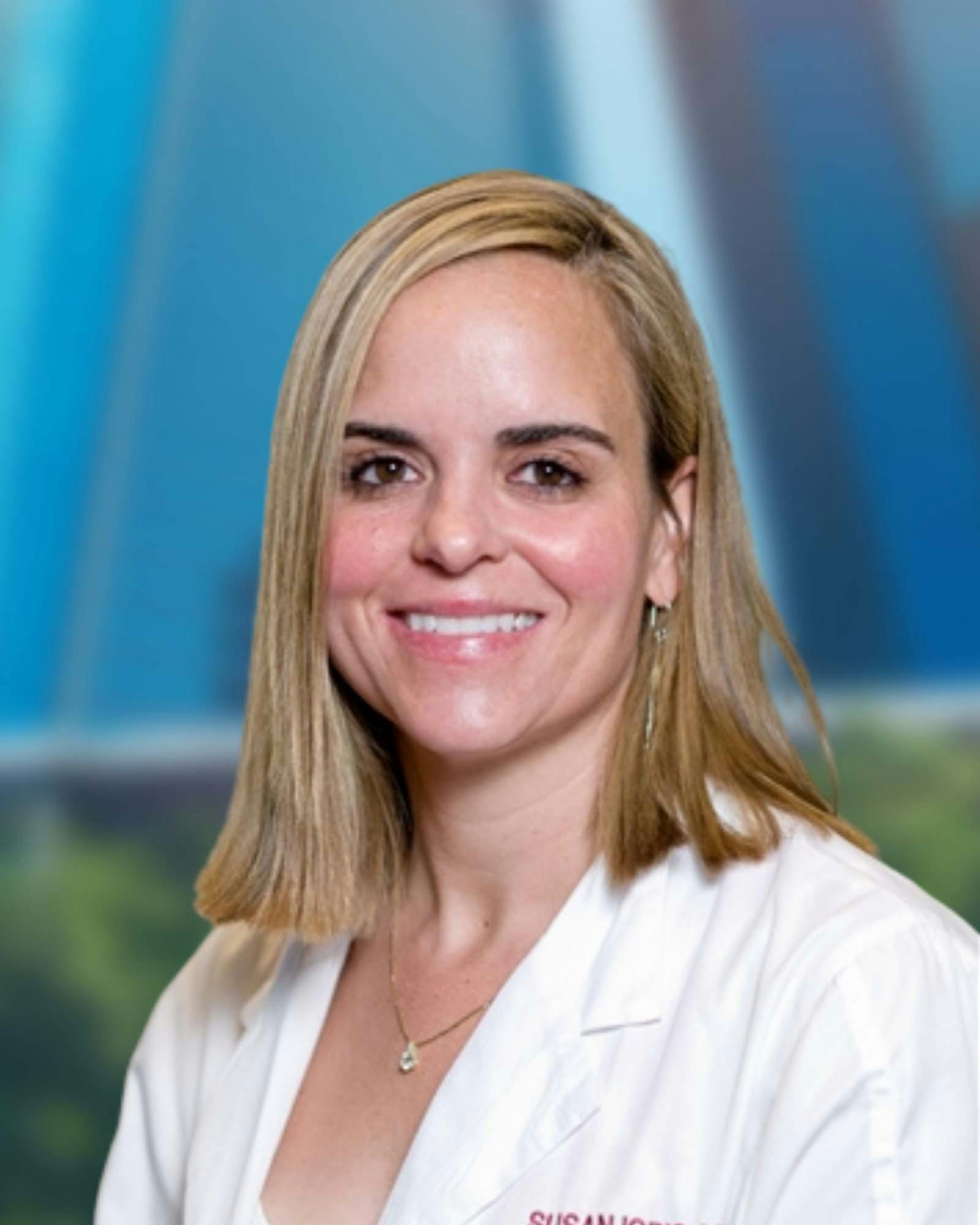 Dr. Iorio is a native of upstate New York and graduated from Lafayette College with a B.S. degree. She received her M.D. degree from Tulane University School of Medicine and received a M.S.P.H degree from Tulane's School of Public Health and Tropical Medicine. She interned at Mercy Hospital in Pittsburgh and did her dermatology residency training at Tulane University School of Medicine in New Orleans, where she served as Chief Resident.
She completed a dermatology Research Fellowship and has published in scientific journals. She has been selected as a Top Doc in Phoenix Magazine 2010 and 2011.
Away from the office, Dr. Iorio enjoys hiking with her husband, walking her dogs, and attending her children's competitive swimming events.
Khang Nguyen, MD
Dr. Khang Nguyen is passionate about helping patients achieve their goals in aesthetic and reconstructive plastic surgery. He understands that every patient is unique and strives to tailor clinical advice, surgical solutions, and artistic vision to fit the health needs and aesthetic preferences of each individual.
Dr. Nguyen offers a broad spectrum of cosmetic and reconstructive procedures, but has particular interest in aesthetic surgery of the face and body and advanced breast reconstruction techniques using the patient's own tissue (DIEP flap, PAP flap) with or without the use of implants.
Dr. Nguyen holds a Bachelor's Degree in Biology from Harvard University and a Doctor of Medicine from Northwestern University. Following medical school, he completed six years of residency training in plastic and reconstructive surgery at Northwell Health System, the largest healthcare network in New York City and Long Island. Dr. Nguyen was then selected to complete a prestigious fellowship in reconstructive microsurgery with advanced training in breast reconstruction techniques at the University of Pennsylvania.
Areas of Interest:
Aesthetic (face): Rhinoplasty, Facelift, Necklift, Non-Surgical Rejuvenation
Aesthetic (body): Breast Augmentation, Breast Lift, Breast Reduction, Abdominoplasty, Arm Lift, Thigh Lift, Gluteal Augmentation
Reconstructive: Breast Reconstruction (DIEP flap, PAP flap, implants), lower extremity trauma reconstruction, skin cancer reconstruction
Spencer Michalke, MD
Dr. Spencer Michalke is a fellowship trained Plastic Surgeon specializing in Advanced Reconstruction and Microsurgery. He understands that many people do not end up in a doctor's office by choice and strives to ease any anxieties and takes the time to address any concerns or questions that patients may have. Committed to safe and compassionate care, Dr. Michalke works with each patient individually to form a treatment plan focused on maximizing their goals and strives to achieve the best possible aesthetic outcome for each patient. He is committed to providing the same care to his patients that he would want for his own family.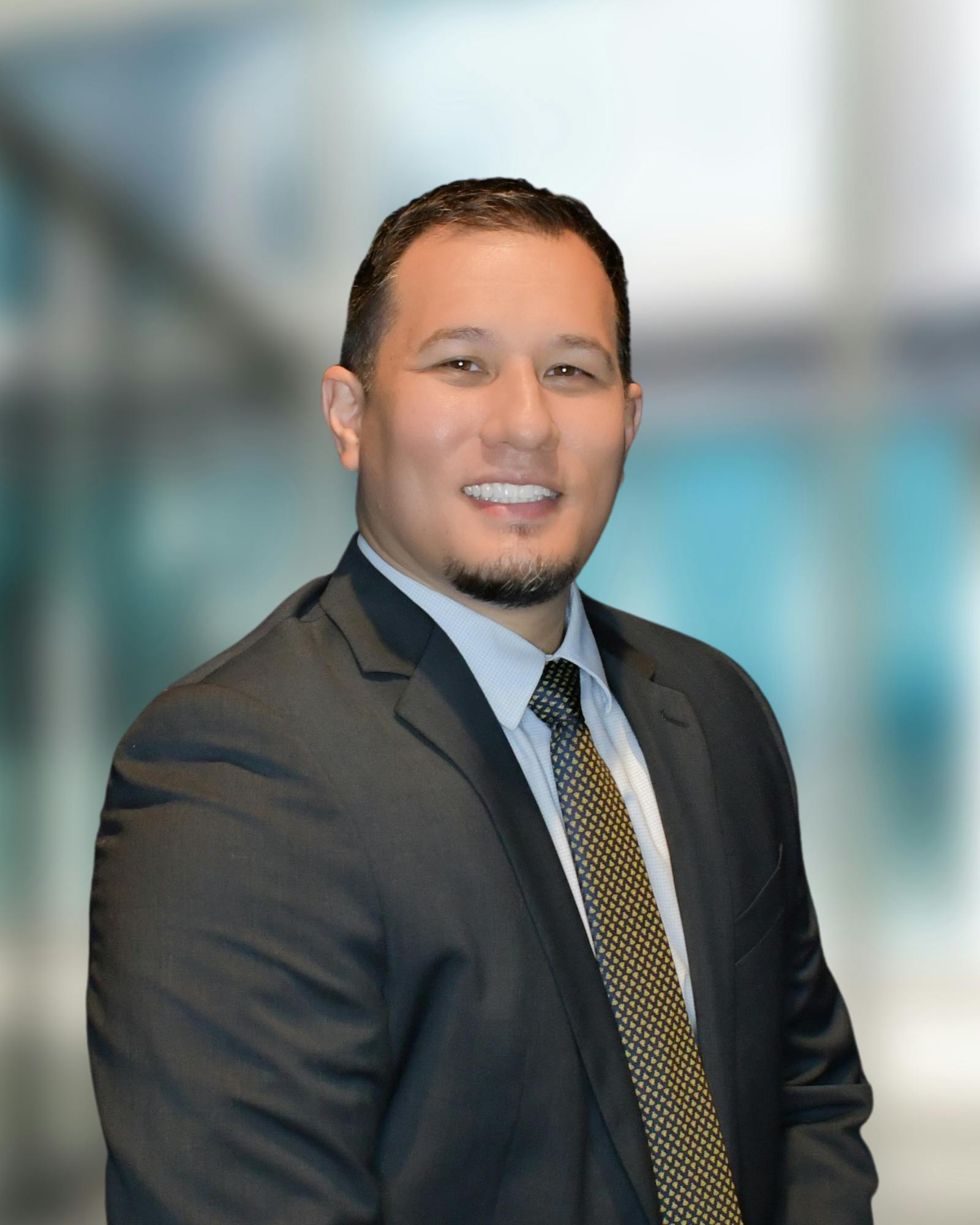 Dr. Michalke attended Wake Forest University School of Medicine. He then completed General Surgery at one of the busiest and largest surgical residencies at the University of Texas Health Science Center - San Antonio and is a Diplomate of the American Board of Surgery (DABS). Following this, he trained at the University of Mississippi Medical Center in Plastic and Reconstructive Surgery, and he then finished his training with a Fellowship specializing in Microsurgery with the renowned University of Pittsburgh Medical Center Department of Plastic Surgery, wherein he also served as a Clinical Instructor.
He is uniquely qualified to offer advanced reconstruction in breast reconstruction, head and neck cancer reconstruction, oncologic acquired defects and extremity (or limb) salvage to include replantation of fingers and hands.
Dr. Michalke's practice enjoys the full breadth of the field of Plastic Surgery and his unique clinical interests lie in breast reconstruction and aesthetic surgery, fat grafting procedures, complex abdominal wall reconstruction, extremity salvage, craniofacial trauma, body lift procedures, and non-surgical facial rejuvenation.
Kevin Nethers, MD
Dr. Kevin Nethers is a dermatologist, originally from Orlando, FL, who is now practicing full
time in the greater Phoenix area. He has published numerous articles on a variety of
dermatological topics including syphilis, melasma, melanoma, cutaneous larva migrans, atypical
pigmented lesions, pemphigus vulgaris and genodermatoses. He is passionate about the entire
field of dermatology and treats all types of skin, hair and nail disorders.
Dr. Nethers attended the University of Florida for his undergraduate degree followed by the University of South Florida College of Medicine for medical school. In medical school he received many honors including selection as a national Arnold P. Gold Humanism Honor Society inductee and scoring in the top 10th percentile on various standardized exams. In medical school he also spearheaded data collection on a cohort of over 1000 patients with melanoma who were treated at Moffitt Cancer Center. This data has now been cited in the most updated NCCN cancer treatment guidelines.
Dr. Nethers went on to complete a one-year general medicine internship at Tampa General Hospital via the University of South Florida. Subsequently he completed a three-year dermatology residency training program in Orlando, FL via the KCU-GMEC/ADCS Consortium where he served as Chief Resident. He excelled in his residency, receiving outstanding patient satisfaction scores and recognition from staff and colleagues for his thorough patient care and contributions to the program.
During residency, he organized a partnership with Shepherd's Hope, a clinic in the Orlando community, to provide free dermatological care on a weekly basis to patients who could not otherwise afford healthcare. He also contributed to academia via presentations at national conferences including the American Academy of Dermatology Annual Meeting and published articles in journals including the prestigious Journal of the American Academy of Dermatology.
Hailing from the sunshine state, Dr. Nethers is very familiar with the deleterious effects of the sun. Melanoma and non-melanoma skin cancers run in his family giving him extra motivation to remain on the forefront of treating these diseases.
Jason Mussman, MD FACS
Board-Certified Plastic & Reconstructive Surgeon
Dr. Jason Mussman is one of Phoenix and Scottsdale's most experienced and well-respected plastic surgeons, offering advanced cosmetic and reconstructive procedures focused on accomplishing each patient's individual goals safely and successfully. Dr. Mussman offers consultations in a comfortable and discreet setting to explore your aesthetic goals and desires. With an understanding that each person is a unique individual and each person's body type and culture leads to a different aesthetic vision, Dr. Mussman will discuss your vision in a comfortable, judgment-free way and outline a plan to maximally achieve your goals.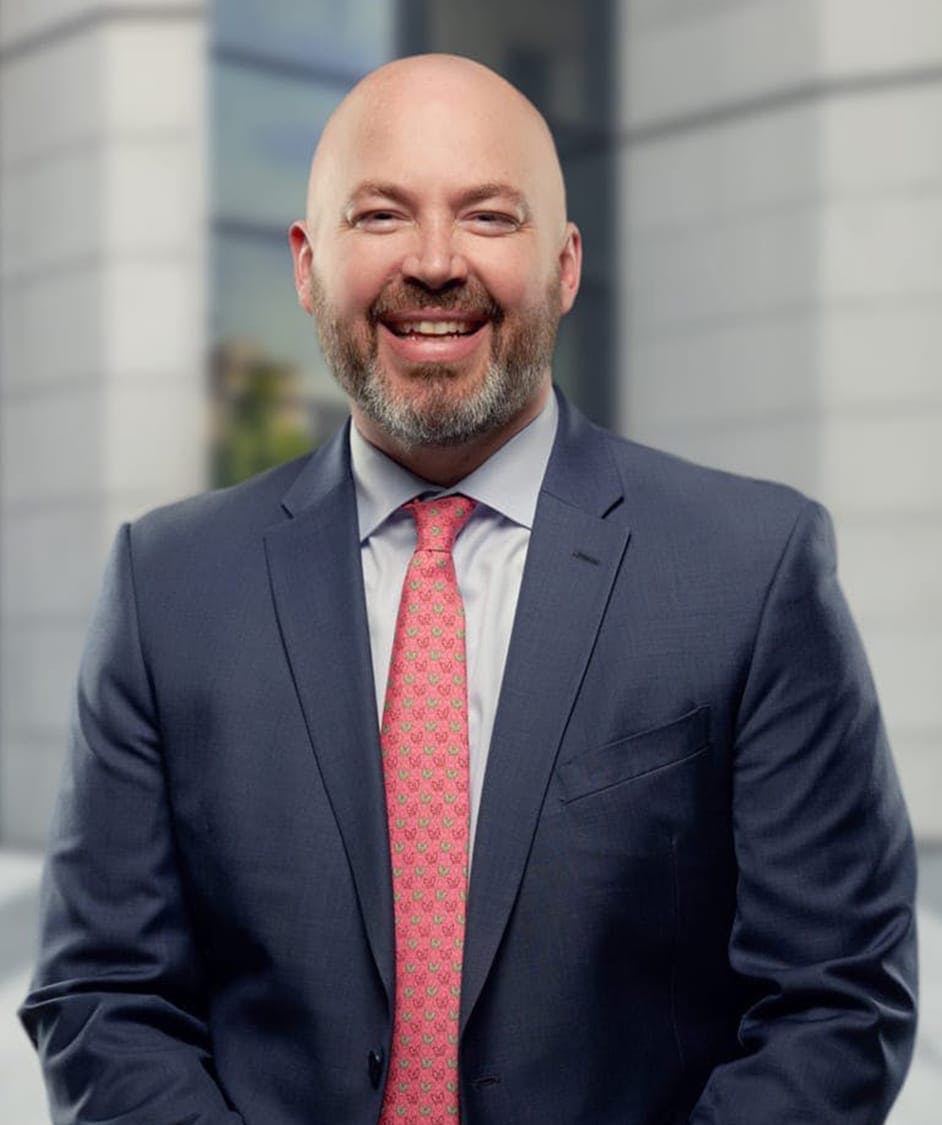 From your initial consultation to your final follow-up visit and beyond, Dr. Mussman will remain committed to your wellbeing. You will never feel rushed, and Dr. Mussman will happily address all questions and concerns before, during, and after your aesthetic procedure. When you place yourself in the hands of Dr. Mussman, you can have peace of mind knowing you have selected one of the most qualified, experienced, and skillful plastic surgeons in the area. Dr. Mussman prides himself on delivering safe, cutting-edge plastic surgery techniques that are based on sound principles that have stood the test of time.
Because Dr. Mussman recognizes that his patients can't afford much downtime, he minimizes the healing process with a constant focus on comfort, pain control, and safe recovery for his patients.
Board-certified by the American Board of Plastic Surgery
Fellow of the American College of Surgeons
Voted "Top Doc" in Phoenix magazine 2020

—

Top Plastic Surgeon in the Valley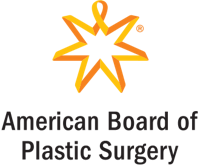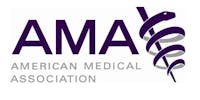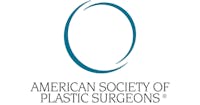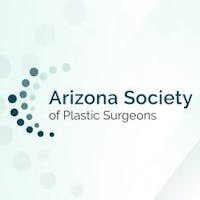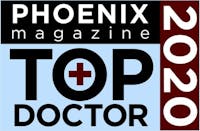 Practice focus and interests
Reconstruction: Advanced skin cancer reconstruction, trauma limb salvage, trauma facial and calvarium skull reconstruction
Cosmetic: Facial rejuvenation utilizing low risk, fast recovery facelift, and minimal access techniques. Breast enhancement and body contouring in postpartum, weight loss, and fitness population
Education
Undergraduate: Albion College
Medical School: Wayne State University School of Medicine
Residency: Loma Linda University Medical Center